Daniel Fiorucci  has been working as a Facilities Engineer at LCL for four years. 
Daniel: " I like my job at LCL because it involves a broad range of tasks. An environment that brings together many different aspects of electronics. A job that plays to my strengths as I have a degree in Industrial Engineering, specialising in electricity. Amongst other things I am responsible for the air-conditioning systems, intrusion-prevention, the fire alarm, the safety of access control systems, as well as the electrical supply throughout the entire building. I am also responsible for monitoring the status of the systems, and I have to take the necessary measures (preventative where possible) to keep any risks under control. For any such intervention it is important not to act hastily, but thoughtfully and effectively. At the end of the day, even a small breakdown can have major consequences. No two days are the same, and that is something I really like about my job at LCL."

John Schaerlaken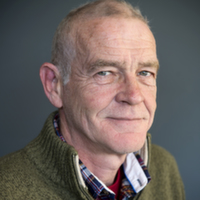 John Schaerlaken  has been a Facilities Project Manager at LCL for over a year. 
John: " I am responsible for coordinating and planning all issues related to the infrastructure of the buildings. This includes maintenance, upgrading, replacement, and relocation of all systems within the premises, from generators and air-conditioning installations to UPS systems. I am also responsible for the budget estimate and project-planning for new clients, or when existing clients need to expand their capacity. LCL operates three data centers - Diegem (Brussels), Aalst and Antwerp - and each of them has their own specific infrastructure. I am faced with the challenge of implementing improvements at all three locations, while at the same time making sure our data centers continue to deliver the guaranteed level of service. Aside from this multifaceted aspect of the job, LCL also offers great scope for personal initiative."